Want to know About Us?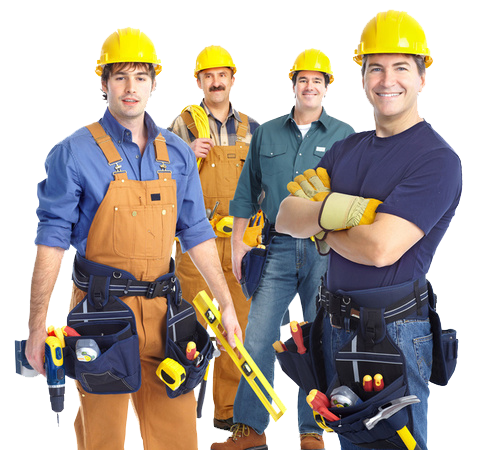 A successful and experienced contractor and construction manager, Hilt Construction and Management Corp was incorporated in the State of New York on January 19, 1987. With its vast experience, this company ensures execution of all contracts in a professional manner. Hilt possesses a high level of expertise in the management of multi project/multi-discipline efforts in the execution of major and minor construction projects.
Hilt is a proven contractor for more than twenty-nine years. It has been engaged in the field of general construction & construction management - specializing in site development, and construction of residential and commercial buildings as well as renovation, modernization, repair and alteration of buildings and structures for both government agencies and private owners. During this period, Hilt developed a team of highly qualified managers, engineers, accountants and field supervisors who have successfully completed a wide range of indefinite delivery and major and minor lump sum construction contracts; consequently, they have an excellent understanding of contract procedures and working conditions at the site.
Management Philosophy: Hilt will provide an experienced on-site management team with the authority to respond quickly and efficiently to all requirements of the contract, and the flexibility to process effectively and economically, work load on anticipated periods of peaks and valleys in work assignment. To the extent possible, team members will have worked together before and will have a successful track record in planning and estimating construction projects and supervising subcontractor execution of such projects. Specific procedures have been developed and will be employed to ensure responsive performance throughout the contract, especially in the processing of price proposals and subsequent execution of delivery orders.
Hilt is committed to providing experienced project teams and individual technical staff to lead their client's projects. Hilt's ability to provide experienced project teams and individual staffing comes from their in-house staff of engineering/construction management professionals and multiple marketing/ administrative professionals.
Hilt delivers their services within budget and to the satisfaction of their clients: project scheduling, cost estimating, constructability reviews and value engineering, as well as Project Management and Inspection during the construction phases.
Hilt has been able to steadily grow over the past years, working creatively with government agencies, engineering, and construction management firms. This growth is related to the execution of a proactive approach that Hilt implements with their clients to identify critical problems, bottlenecks on any projects and to offer solutions by mobilizing ideally fit skill sets.
Execution is the key word; Hilt's management team is focused on creating a company culture through people, operations and strategy that is built around Hilt delivering their services within budget and to the satisfaction of their clients. In building this culture, Hilt's mission is "to be an effective partner in the changing world, by being adaptable, flexible and affordable while providing excellent engineering solutions
SERVICES
Hilt Construction and Management Corp provide:
1. General Construction
2. Renovations
3. Project Development & Design
4. Construction Management
5. Program Management
6. Project Control Solutions (Claims Analysis, Value Engineering, Scheduling, Estimating)
7. Document Control (Auto CADD, Expediting, Office Engineering)
8. Design Engineering (Civil, Structural, Mechanical, and Electrical)